Welcome!

Read the (verbose, possibly boring) about below the brain, or click above to browse the good stuff. ;)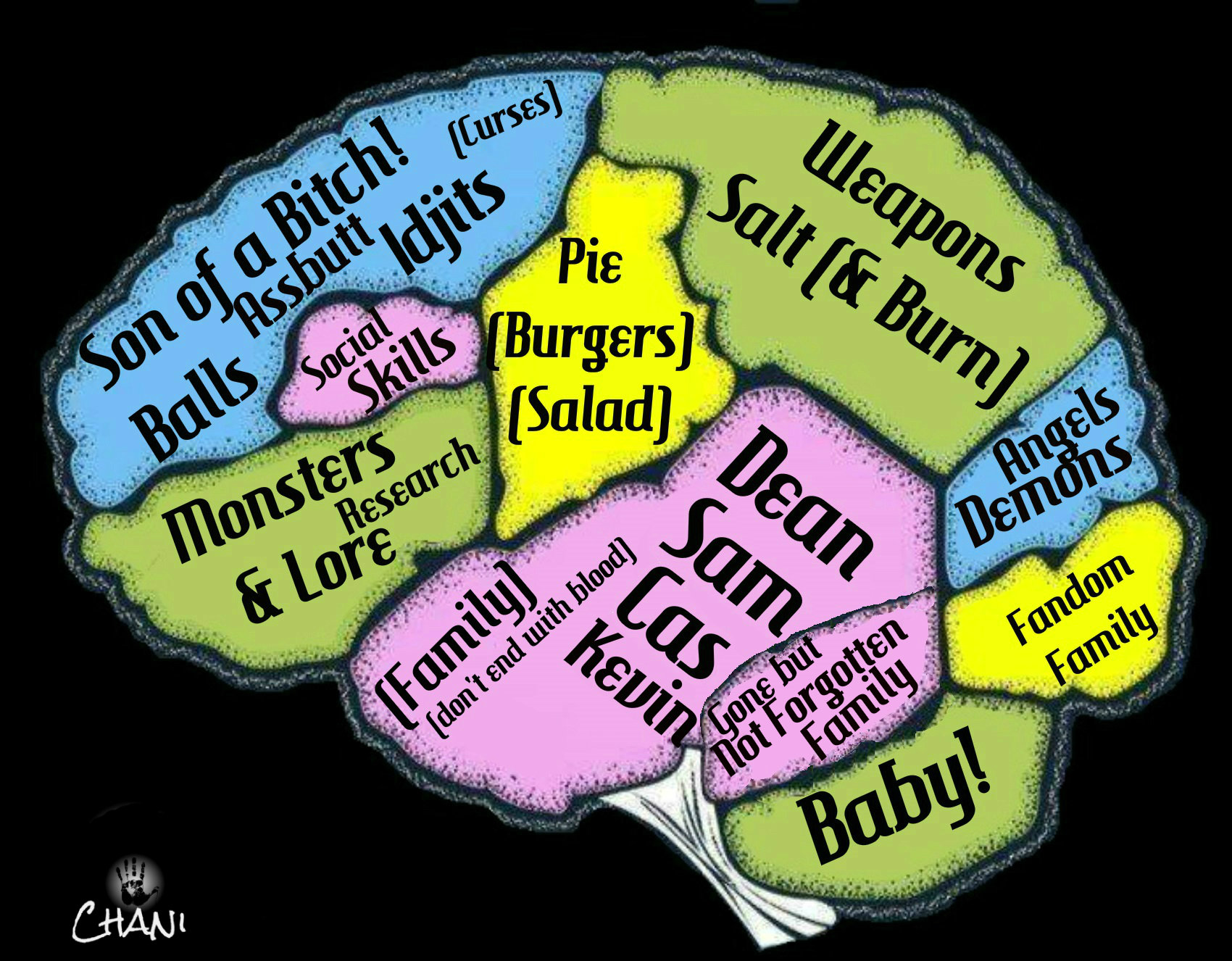 It started as a tv show, with interesting insights into another view of our world, where monsters and lore from many societies and times were real and walked the earth. In time it became more... A family, cemented not in DNA, but in the bond of experience; kindred spirits; survival; and rarely shared chick-flick moments.
What started as a tale of two brothers looking for a missing father, blossomed into a tale of unofficially-adopted family (succinctly put by one: Family don't end with blood, boy) and branched from the weekly different monster hunts to Demons, Angels (oft times including ones own personal angels and demons, not just the corporeal beings that may be friends or foes), and spinning a complex tale of the relationship between the brothers and the world around them.
As we've watched them grow up over the last eight years (seasons of the show) the fandom has come together forming their own family. From across the globe, all walks of life and religions, they meet at Supernatural each time it airs. They find solace, joy, tears, pain, laughter, often times all rolled into one episode and at times even in one scene.
To some of us, parts of Supernatural have been brought into our lives. The interest in the lore, stories, beasties, monsters, spells and weapons used in the series has inspired many to learn more about the sources used to write the show. It has inspired many to create beautiful works of fan art, showing their appreciation for the show, both in traditional media of paints and sketches and more modern using computers and software. And even a few in unusual foodstuffs for GISHWHES. It has inspired many works of writing, tattoos, websites and more; many areas have been utilized to show the fans appreciation for the show and to share how important it is to us.
To me personally, it is a wonderfully rich show that I thoroughly enjoy. I share this joy with my husband each time a new episode airs. The show has many talented actors and actresses that I enjoy watching, and many that I miss when they are no longer on the show. I enjoy the special effects utilized on the show to enhance the story-lines and details. I enjoy the stories told, the silly ones; the heart-breaking ones; the ones that I can't see how they fit in until 5 episodes later. It brought me, if somewhat late, into the fandom, where I have made many wonderful friends. Friends whom I can always call on to talk not just about the show, but life in general.
I am very glad that I was lucky enough to watch the pilot episode and become a SPNer. Truly, Supernatural crashed into my reality and took me on a wild ride....
This is my contribution, in appreciation of the show, it's actors; writers; VFX crew; producers; PAs; and all the other positions I may not know the titles for this second, but without you we wouldn't have such a wonderful show.
~Chani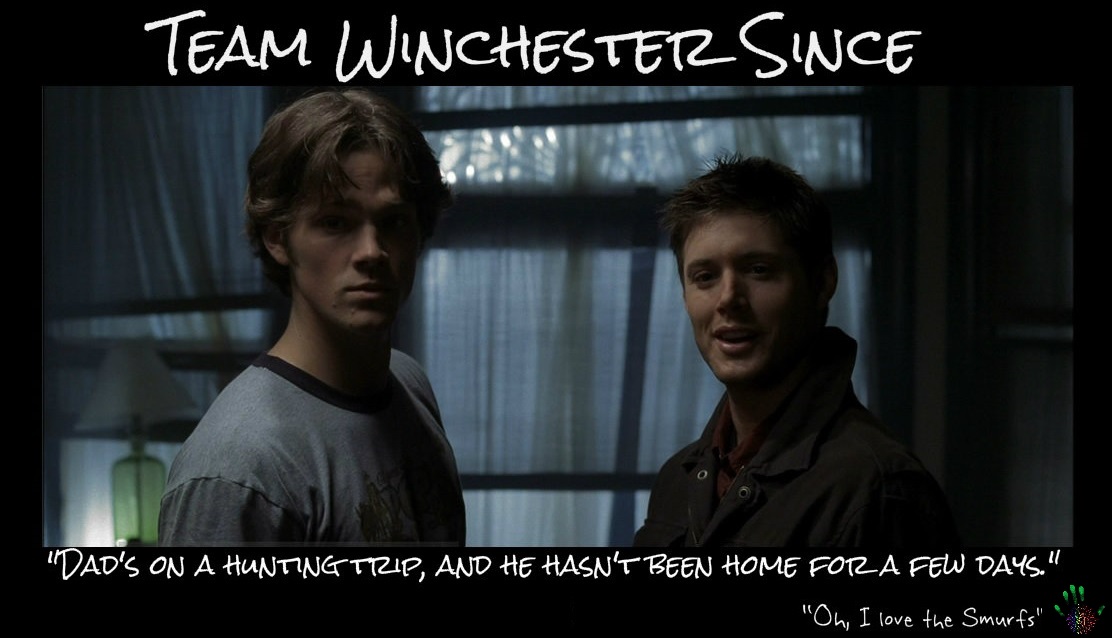 I own nothing but the design layouts.
Supernatural Images used here are property of the CW Network, I did not take these wonderful pictures. They are used for entertainment purposes only, not for profit. To show my appreciation of the show, and to set the images to words that touch my heart or make me smile.
Hopefully they do the same for others.